Livestock is the general name for animals used for resources in Mech Mice Tactics. They may have a usage for Mice in either Chapter Three or later seasons, though this is yet to be shown.                                                                  
Mice may use other animals to travel as seen in concept art.
Animals may have multiple uses as seen in concept art.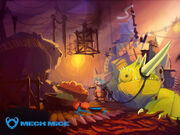 Ad blocker interference detected!
Wikia is a free-to-use site that makes money from advertising. We have a modified experience for viewers using ad blockers

Wikia is not accessible if you've made further modifications. Remove the custom ad blocker rule(s) and the page will load as expected.